Posted by Monstrum on Jan 31st 2019
The modular design of the AR-15 rifle creates a great platform for customization. You can make anything from a rimfire plinker to a long-range precision rifle and it's possible to build countless variations of everything in between. One of the most important parts of any rifle is the sighting system and scopes are a popular accessory for precision shooting. There are many types and features to consider when choosing a scope and some aspects that are unique to the AR platform. When you choose a scope for your setup you want to make sure you have the right tool for the job. Let's take a look at some common AR-15 loadouts and the optic considerations for each one. Our first rifle is the general-purpose carbine. This style gun is built for near to mid-range distances so with the 16 inch 5.56 barrel and a short stock its accessorized to be light and quick-handling. If you're building a rifle like this where targets will likely be between 25 to 300 meters, there's no need for a high magnification optic. In fact, a low fixed power scope with fast target acquisition is perfect for this type of general use carbine. The one we have installed here is a prism scope with a color and brightness selectable reticle to help with target acquisition. A prism scope is compact rugged and perfect for the usage this rifle will see. Note that when installing a lower magnification optic on a rifle with fixed front sights you may need to install a riser mount to clear the front sight.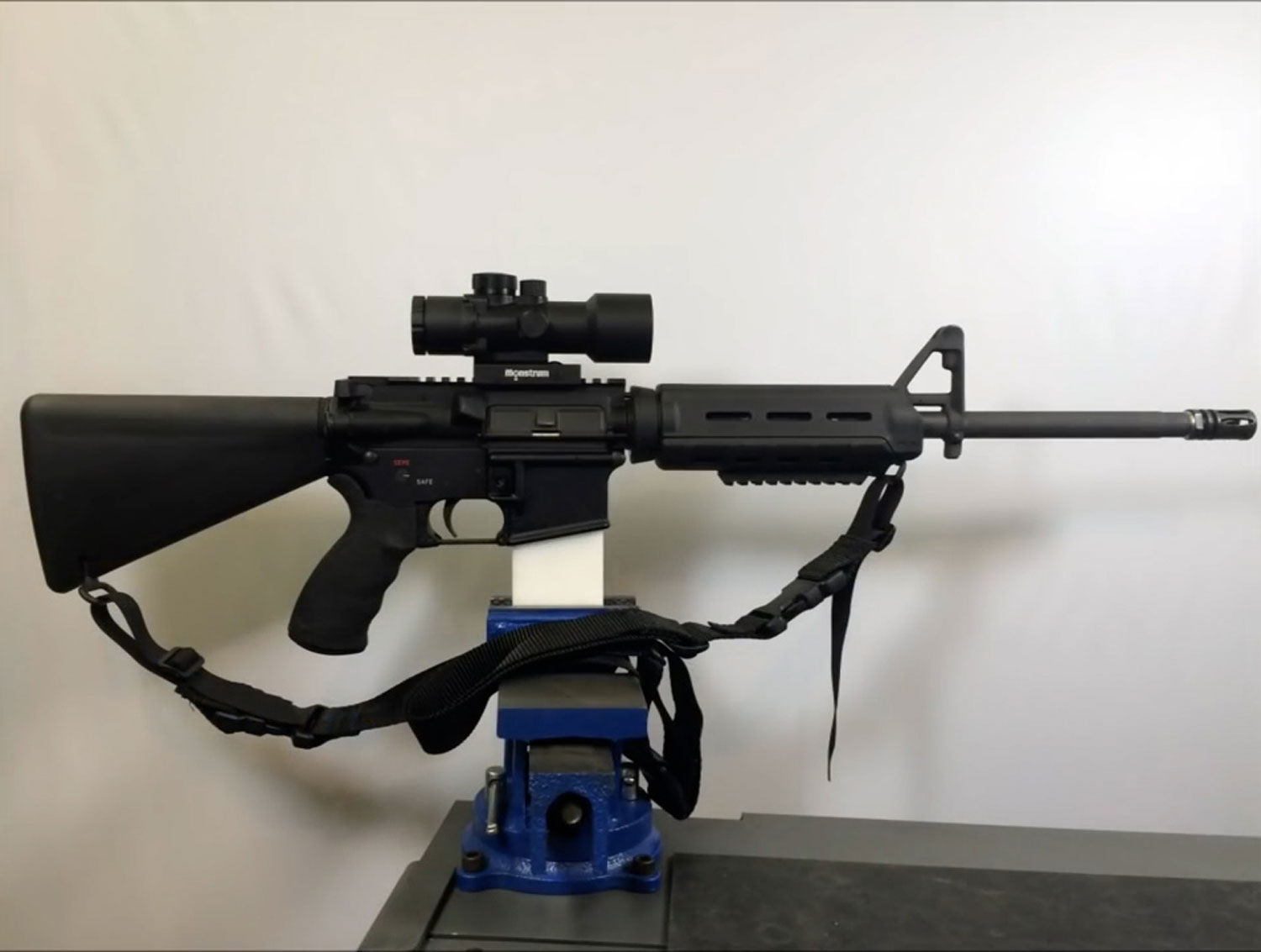 This rifle features an older Monstrum Prism Scope. You can shop our latest collection of prism scopes here.
Our second gun sports an 18-inch heavy barrel and is chambered in 308. the style AR is tuned for accuracy and is intended for recreational target use off of a table or shooting rest. If you have a rifle like this that doesn't need to be carried around constantly you can use a bigger scope with higher magnification but there are a couple things to keep in mind when using a larger scope like this. first mounting a high magnification scope can become a problem when you set it up for proper eye relief, where a shorter optic can be easily set for word on the receiver you can see the extra length on a scope like this means it needs special mounts to offset it for good eye relief. the second issue when using a larger scope is the diameter of the objective lens. The objective lens is the one that faces the target and a higher magnification scope usually has a larger lens. You'll need to choose mounts that are high enough to prevent the objective end of the scope from touching the handguard but also low enough to provide a good sight picture. different optics may require low, medium, or tall mounts depending on how high the scope needs to sit above the rail.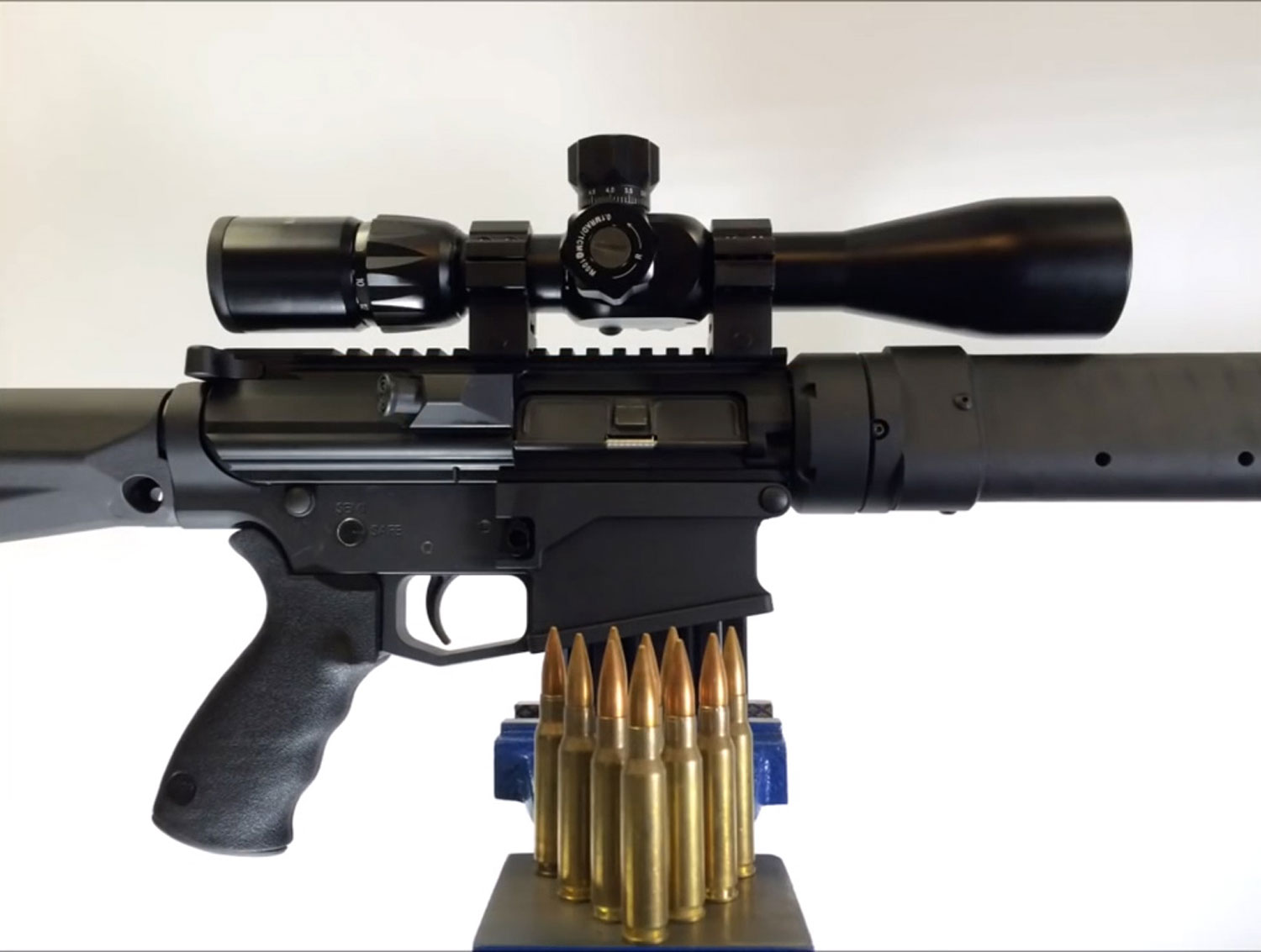 This 308 features our G1 3-9x40 FFP Rifle Scope. Shop our collection of FFP scopes here.
Our third rifle was designed to be used for hunting game under 150 yards it's a 16 inch carbine chambered in 300 blackout and was designed with short-range shooting in mind. The polymer lower receiver, lightened barrel, wide sling, and smaller fixed power scope create a lightweight package that's easy to carry around for long periods of time. If you're sporting a rifle like this to be carried for hunting use, one of your top priorities should be low weight. Carrying extra weight adds to fatigue as the day goes on so if you're on a spot-and-stalk hunting trip you'll want to choose the lightest scope that matches both the capabilities of your AR's caliber and the ranges you expect to be hunting at. Versatility is also important when considering an optic for hunting. A variable magnification scope will allow you to adjust your sight picture for targets at different distances without removing your eye from the scope.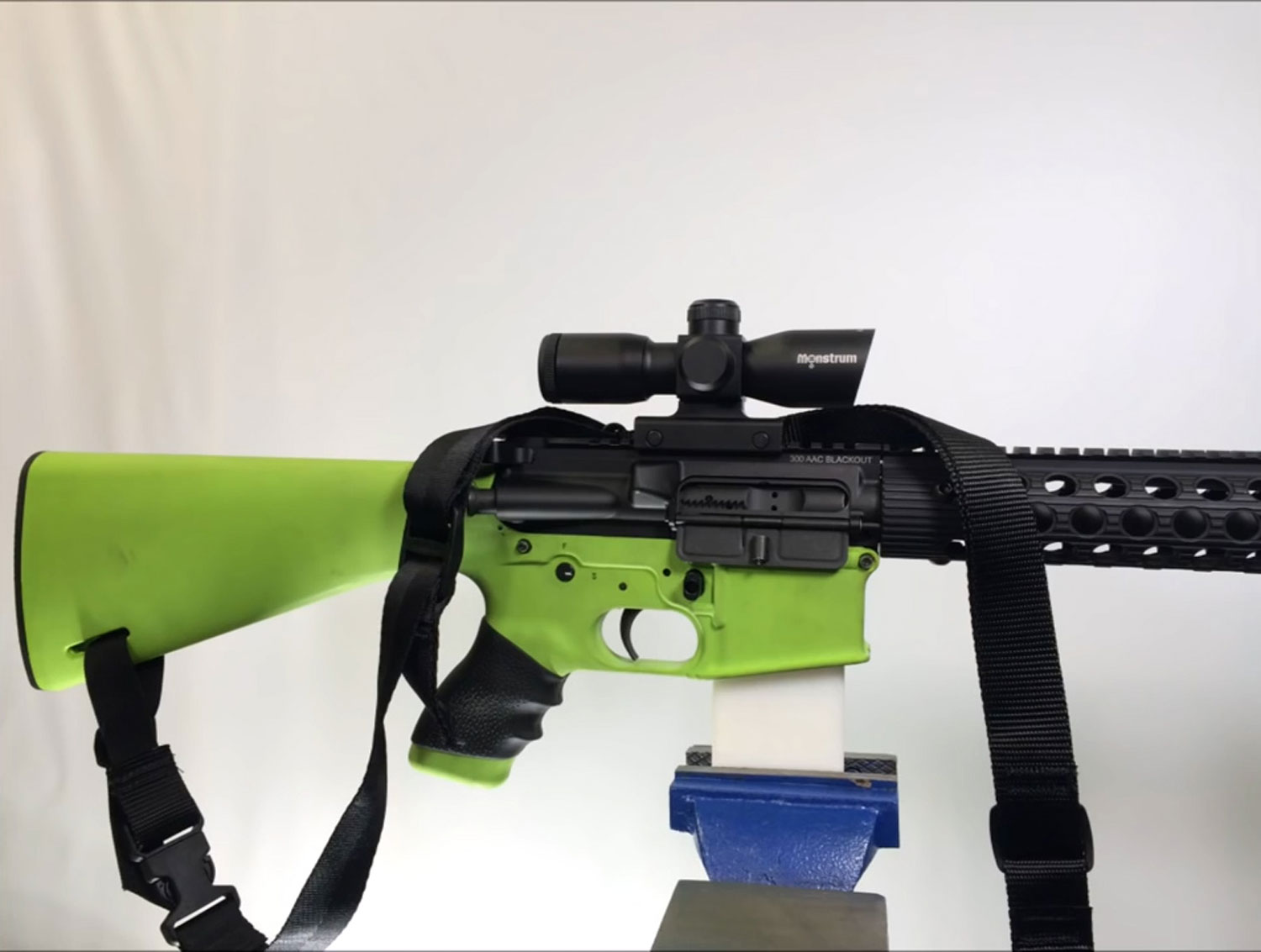 Our final AR features an older fixed magnification scope. Shop our collection of SFP here.
To wrap-up when choosing a scope for your rifle you want to consider the magnification length height and weight of your optic when matching it to your specific purpose. The AR platform allows for easy customization and you may want to try different scopes with features like first focal plane magnification or illuminated mil dot and range-finding reticles.